Office-Watch.com has Star Wars Day covered with a series of articles which add the spirit of the Rebel Alliance or the Empire to your Microsoft Office documents, workbooks and slides.
Star Wars Day is 4th May each year … "May the fourth be with you" geddit?
Star Wars fonts
Star Wars look in Word and PowerPoint has fonts you can use.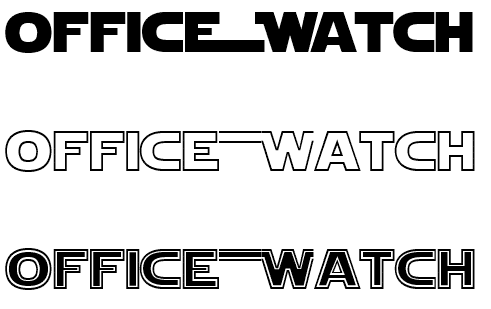 Star Wars dictionary
Star Wars in the Office dictionary checks which names are or are not in the Word dictionary.
Movie opening and end credits
Star Wars movie opening and end credits in PowerPoint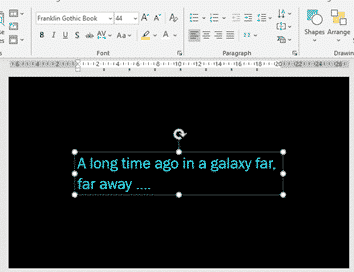 In other galaxies …
If Star Wars isn't your choice, try these alternate universes instead.
Star Trek Logo with variations in Office, Word or PowerPoint
Don't be a Spock – Adjust your monitor height
2001 movie design: using in Office, Word or PowerPoint
Thunderbirds are go, get the look in Word and Office