Outlook's Folder Pane displays all folders which lets you quickly move between folders and views. Minimise the Folder pane, you will no longer be able to see your folders. As a result, some users get puzzled as to how they can bring back the expanded Folder Pane view. There are a few ways that you can do this: 
Change the Folder Pane Setting
Select the View Tab | Layout | Folder Pane

Select the Normal Option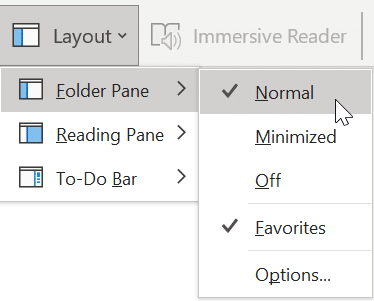 The Folder Pane should now reappear on the left side of Outlook.
Use the Pin Icon 
Select the '>' button to expand the Folder Pane.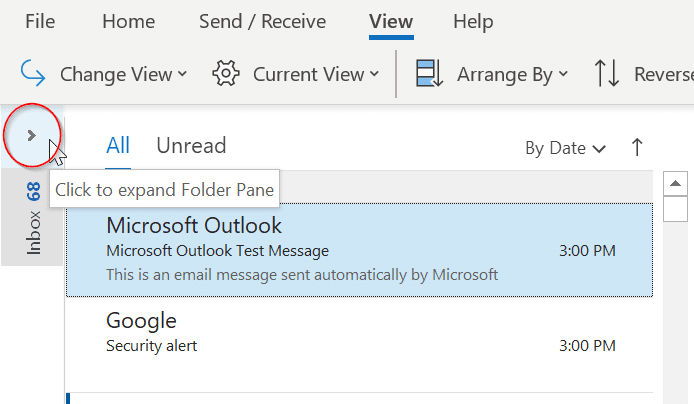 Then click the pin icon to pin the Folder Pane. That way, it will stay expanded even when you click outside the pane.

Alt + F1 shortcut with Outlook Folder Pane
The keyboard shortcut Alt + F1 is very handy with the Folder Pane.
Press Alt + F1 to cycle through the side-pane modes; Normal. Minimized or Off.
This works in any Outlook view. Viewing a Calendar and pressing Alt+F1 will show/hide the monthly calendar at left.