Set Picture as Background in OneNote feature is a handy feature for those looking to fill in forms or wish to draw and highlight on top of images pasted into their OneNote page.
It's now available in the Web version of OneNote as well as OneNote for Windows/Mac.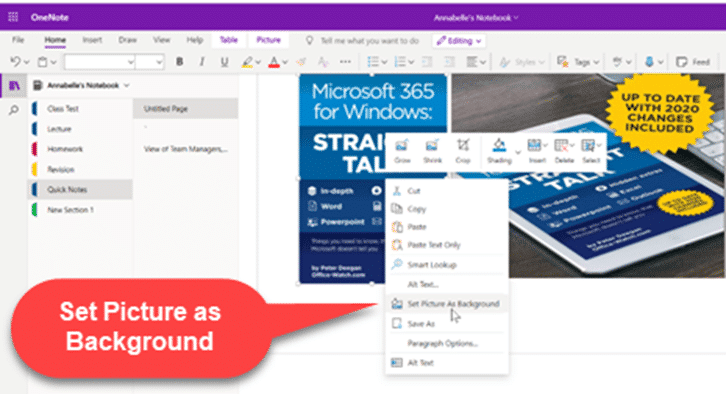 How to set image as background
First, insert your image into your OneNote Page, whether that's by a simple copy and paste from your clipboard, or going to Insert | Images | Pictures.
Once it's inputted, all you must do is right click on the image then select 'Set Picture as Background'.
Now you can draw, type, or highlight whatever over your new background.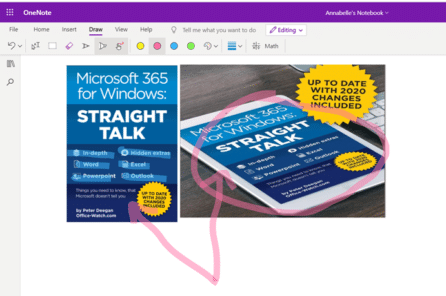 If you want to remove the image from being in the background, simply do the same process, by clicking Set Picture as Background again.  The image and anything over it remain in place.

Dictation (speech to text) is now in OneNote
Quickly see which OneNote app you have on Windows
New Outlook now available to all