Microsoft replaced the Paperclip emoji with their dreaded Clippy in Windows 11. Here's how to get a proper paperclip symbol instead of the Microsoft branded alternative.
We've already explained how the Windows 11 emoji panel has a paperclip with eyes and a smile. Which might be OK, but what if you need a plain, old, boring, non-Microsoft paperclip emoji?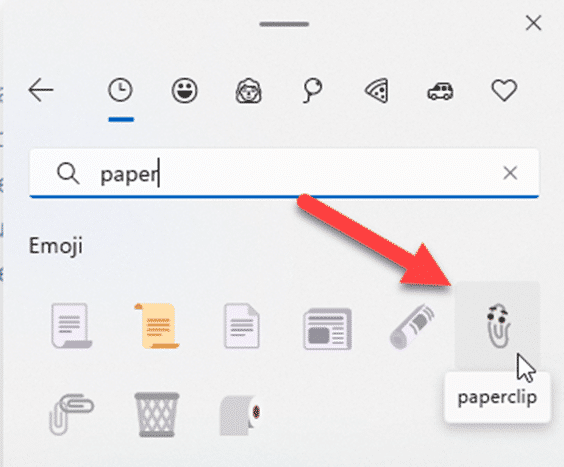 Another emoji font
The Clippy paperclip is in the Segoe UI Emoji font that's supplied with Windows 11 but it's not the only source of emoji characters.
There are other fonts which include emoji characters such as Noto Emoji Font from Google.
Note: we could not get the 'original' Github and Windows compatible version of Noto Emoji working so we've provided an alternative source.
We thought the Wingdings fonts might be helpful but surprisingly none of the three fonts have a paperclip symbol.
If you're sharing a document using the Noto Emoji font, make sure to embed the font in the document.
Icons
Microsoft, thankfully, resisted the temptation to get cute with the Office Icon version of paperclip. In Office 365 Insert | Illustrations | Icons then search for "paperclip" to see the two choices.
In Office 2021 and Office 2019 there's a smaller range of icons, but it does have a paperclip.
Clippy is hiding in Windows and Office
Why has Microsoft (finally) trademarked Clippy?
Microsoft digs into their past for new Teams backgrounds including Clippy
Microsoft revises Clippy history