Last week Microsoft 'announced' Office 2019, we put 'announcement' in quote marks because they said very little.  There's been a lot of guesswork, mostly hopeful guesswork, about Office 2019.
Even at this early stage, it's time for a reality check on Office 2019.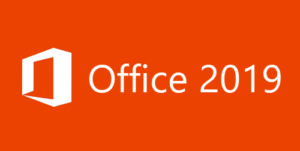 Office 2019 will be the next version of the one-time or perpetual licence type of Microsoft Office.  It's not applicable to anyone who pays a monthly or annual fee to Microsoft Office 365.
Why was Office 2019 was announced now?
It's almost a year before a beta test or public preview will be out.  So why announce now?
Microsoft was hearing a lot of concern from corporate customers that there'd be no successor to Office 2016 perpetual license.  Volume customers know Microsoft wants them to move to annual 'subscriptions' and feared they'd be given no choice.
Some organizations are, rightly in our opinion, concerned about cloud security and privacy.  They prefer or need to keep their data storage 'in house'.
Talk about Office 2019 assures these customers there'll be a 'way forward'.  More important, for Microsoft, those customers won't start looking for alternative software.
When you assume …
There's been a lot of speculation about what will be in Office 2019 but it's just speculation … at worst it's wishful thinking.
Optimists have assumed that Office 2019 will include everything in the current Office 2016 for subscribers plus anything added between now and maybe Q1 of 2018.  There's no basis for that.
Redmond will put enough features into Office 2019 to encourage buying new release, but not so much that it's a rival to the subscription version.
It's a balancing act of keeping customers with MS Office against Microsoft desire to move customers to annual 'subscriptions' and entanglement with MS cloud services.
The Two Microsoft Office 'flavors'
There's many different types of Microsoft Office but for this article it's about the two main ways Office is sold and what you get for the money.
Rental aka Subscription
Pay a monthly or annual fee for the use of Office software.
Get the software with a regular flow of new features and improvements.  This is Microsoft preferred option because it's more profitable and the cloud connections make it harder for a customer to switch from Office.
One-time or perpetual licence
Pay a single price the right to use Office software 'forever'.  This version of Office is 'fixed' with only security patches and only occasional new or changed features.