Microsoft will be releasing a totally revamped set of emoji for Windows and Office. Some previews have been released including some new post-COVID emoji and the return of a loved(?) character from Microsoft's past.
The current emoji in Windows look tired and flat compared to what Apple users enjoy so a redesign is very welcome, if not overdue. The current Windows/Office emoji are in Segoe UI Emoji font.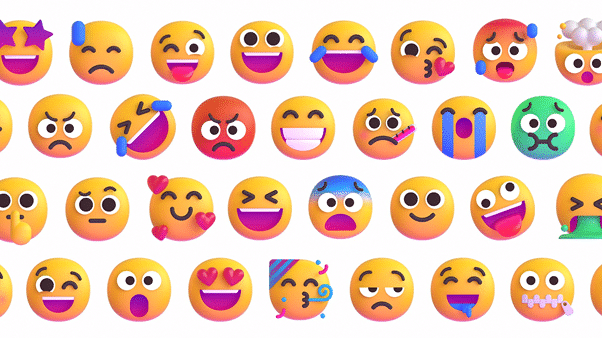 The new emoji set will be 3D (at last) and a lot more colorful.
Interesting little touches like using a 'imperfect circle' to make the face emoji look a little more human.
Microsoft are also proposing five new emoji to suit the new 'part work from home' or what Microsoft likes to call 'hybrid' working.
Recreating emoji is a big job, there are 1,888 emoji in the current Segoe UI Emoji set.
Clippy returns
There's even the threat suggestion that the paperclip emoji will be transformed into Clippy.
Microsoft now has the gall to call Clippy 'beloved'!  Only someone who didn't endure the trouble of the Office Help Clippy would call it 'beloved' or perhaps the writers have drunk way too much of the Redmond Koolaid®
Talk of Clippy as an emoji might explain why, only a few weeks ago, the annoying little sod was trademarked. Why has Microsoft (finally) trademarked Clippy?
Microsoft revises Clippy history
Word porn – this is not a joke
More flowery prose and self-congratulations about the new emoji is in an article on Medium.com
When and where?
Flipgrid now has some of the new emoji with more appearing in the weeks ahead.
Teams and Windows (meaning also Office for Windows) will get them during the northern holiday season.
Outlook, Yammer get the new emoji in 2022.
The compulsory videos
No Microsoft announcement is complete without some videos that look clever but do little to inform paying customers.
Beware using the new iPhone and iPad emoji
New Apple emoji available now but be careful
Word's Find can't find all Unicode symbols and emoji