It's remarkably easy to get the old-fashioned 'retro' WordArt look in modern Microsoft Word including Word 365, Word 2021 and earlier versions.
At the time, WordArt was a big step for Microsoft Word. It was a quick way to add fancy text, not possible before. Alas, like many Office design features, it was overused, especially the defaults. So lots of documents looked the same with the arch, slope or wavy text like this.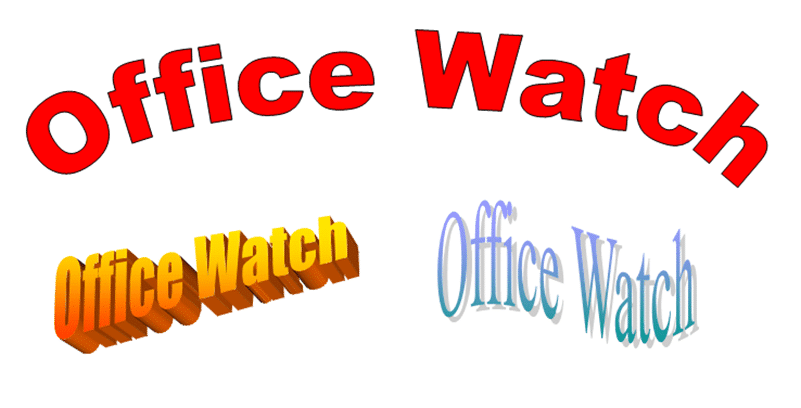 If you go to Insert | Text | WordArt, there's a quite different and more flexible tool available. There are the usual Gallery options available then a lot more choices beyond that. Click on one of those letters to get started.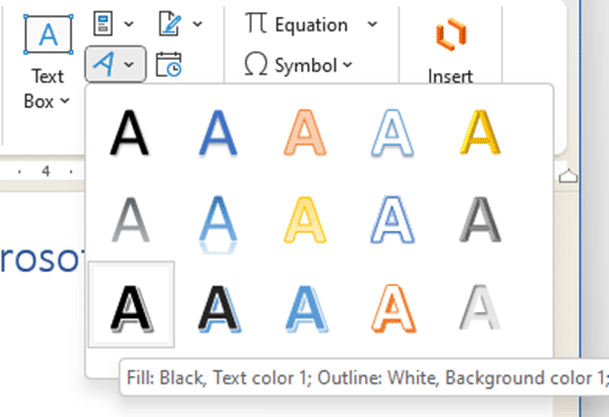 Retro WordArt
Buried inside Word is the old WordArt and it's easy to make it appear once you know the trick for Word 365, Word 2021, 2019 and earlier.
In short: make an old .doc file triggering Word's compatibility mode and forcing the older WordArt to appear.
Make a .doc file
Create a temporary document using the old .doc format. Open a blank document then Save As. From the file type list choose 'Word 97-2003 Document (*.doc)'
Now have a look at Insert | Text | WordArt. All the old Gallery choices appear.
Choose a design that's nearest what you want, type in some text (you can change it later).
That drops a Word 97-2003 WordArt object into the document. The WordArt tab has options including some that weren't available in the original WordArt.
Follow Path and Warp
One handy choice that's somewhat hiding is Follow Path and Warp under WordArt | WordArt Styles
Moving to a modern document
In theory, you can copy the older WordArt object into a newer .docx document and it looks and works the same. The reality is quite different. Here's the three examples from above, copied into a modern Word document.
As you can see, they are similar but not the same look at all.
To maintain the original look, take a screen-shot from the old .doc file (Insert | Illustrations | Screenshot) and paste it into the modern document. If necessary, keep a separate .doc with the retro WordArt objects.
Do NOT share or send the older .doc files. See Why Old Office documents should be banned
Thanks, Ron!
We're obliged to one of our regular informants "RonS" for this tip.
Where did WordArt go after Word 2007?
Make fancy text with OpenType Ligatures in Word
Two ways to add Gradient or Rainbow text or background effects in Word
Ten ways to Reverse, Mirror or Flip Text in Microsoft Word