Microsoft Office Icons and other SVG graphics can be improved a lot simply with Sketchy or Sketched lines.
Sketchy lines is the 'hand-drawn' line option available in Office 365 for Windows or Mac plus Office 2021.  It lets you change those somewhat stuffy and formal icons into something more casual and hand-drawn.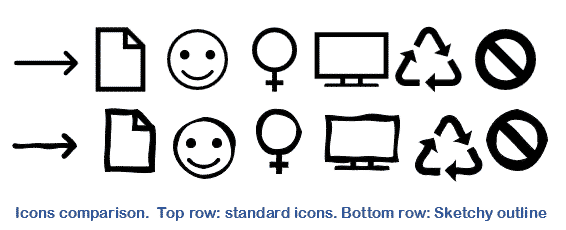 Icons are an Office 365 feature to add scalable graphics into Word, Excel, PowerPoint or Outlook.
They are SVG graphics, an open format.
Better icons come to Office for Windows
300 more Icons in Office, but which ones and where?
Icons/SVG to Shape
Using Sketchy lines in icons and SVG needs a nifty trick in Office converting Icons and other SVG's into the Office Shape format.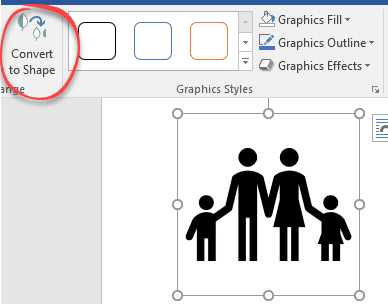 As Office Shapes, a wider range of editing options are available including the new Sketchy line option.
Sketchy lines doesn't just work for lines as shown above. It changes the outline of solid icons or silhouettes. Here's an example using the Cow icon (the original is bottom right). Compare the tail and top in each of the virtual bovines.
The sketchy edged cows look more hand-drawn and casual than the iconic (!) original.
Sketchy or Sketched?
Originally, Microsoft called this feature 'Sketchy' and that's how it appeared on all the Office menus. At some stage they decided to change the name to 'Sketched'. Same feature, just a little name change.
Converting SVG into JPG, PNG or other raster image format
Make simple changes to SVG graphics
Edit options for SVG Icons in Office 365/2019