Microsoft seems to be moving towards a name change for 'Office 2016'.  They haven't announced anything directly, but their documentation is changing for Windows and perhaps Office for Mac as well.
If you're confused, don't feel bad because Redmond isn't making it easy.  They are moving gradually towards naming Microsoft Office as a service instead of fixed software.
At the moment, there are two current 'Office 2016 for Windows' releases.
The 'fixed' Office 2016 for Windows for buyers of the perpetual licence / single payment Office 2016 package.

There are no feature changes to this release.
Office 2019 will be the new version of the per licence version of Office, coming later in 2018.

The evolving Office 2016 for Windows sold with Office 365 annual 'subscription' packages.

This software gets feature updates on a regular basis.
This version of Office was originally the same as the perpetual licence Office 2016.
It has gradually changed ('forked' in nerd speak) to include changed and new features, especially cloud related features like Designer in PowerPoint, Read Aloud/Dictate in Office generally. Office 2016 the real startup guide has chapters detailing the Office 365 updates.
It's this latter Office 2016 with feature updates that seems to be moving to a name change.  Originally Microsoft made no distinction between the two releases but that's become unsustainable as the two versions diverged.
Office for Office 365
The company seems to have settled on "Office 365" as in "Outlook for Office 365", "Word for Office 365" etc.
Recent 'Insiders' releases and some Microsoft web pages refer to 'Outlook for Office 365'.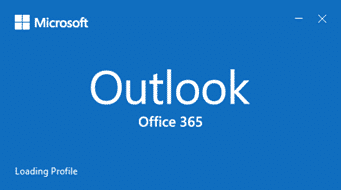 Recent support pages use this term, distinguishing 'Outlook for Office 365' from 'Outlook 2016' for example:
Wasn't it already just Office 365?
Office 365 has never been the name of software, though some people mistakenly think so.
It's Microsoft name for the various Office and cloud related plans they sell for various software and services.
There's Office 365 Personal and Office 365 Home, annual plans which include access to the latest versions of Office for Windows or Office for Mac software.
It's possible that in the future, Microsoft will start talking about Office 365 for Windows or Office 365 for Mac.  But they aren't doing that now.
Windows or Mac?
You may notice that Microsoft continues to mostly ignore Office for Mac.
Above, 'Outlook for Office 365' or "Outlook 2016" doesn't mention Windows or Mac.
As usual, when you see a Microsoft mention of 'Office…' without an operating system, Windows is implied.