A public preview of the next perpetual licence Microsoft Office is now available.  Called Office LTSC (Long Term Servicing Channel) it's for volume customers only. Here are the options and how to get the preview.
Office LTSC is the clumsily named non-subscription version of Office for organizations with volume licence agreement. See Office LTSC, first look images
The equivalent for personal and small business users will be Office 2021. There will be no preview version of Office 2021 for Windows before it's public release later in the year but there is a preview for the MacOS version of Office 2021.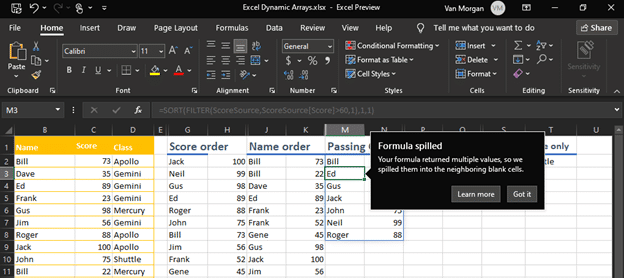 Office LTSC Preview
There are SIX different options for Office LTSC preview and the final public releases.
Office LTSC Professional Plus 2021 Preview

Word, Excel, Outlook, PowerPoint, OneNote, Publisher, Access.
Skype for Business and Teams will be in the final release.

Project Professional 2021 Preview
Visio Professional 2021 Preview
For
OR
Windows 64-bit (recommended)
There will be a MacOS version of Office LTSC but not as a public preview. MacOS gets an Office 2021 preview.
Requirements for the Office LTSC preview
Before you rush to download the Office LTSC Preview, make sure you have everything necessary to make it work.
Not just any Windows 10 will work with Office LTSC. According to Microsoft you'll need one of these volume licence variants.
Windows 10 Semi-Annual Channel
Windows 10 LTSC 2019
Windows Server 2019
There's no technical reason for this requirement. It seems Microsoft wants to limit access of Office LTSC to volume licenced, corporate customers only.
According to Microsoft, you'll need a minimum of 4GB memory for Office LTSC. We think that's ridiculously low. A minimum of 8GB is realistic for modern Office (LTSC, 2021, 2021 or 365).
OneNote is included in the Office LTSC bundle but Microsoft admits it's the same as OneNote in Office 2019, despite the 'preview' tag.
Teams app is updated separately from the rest of the Office apps.
Skype for Business isn't installed by default. You have to change the install configuration to include it.
Installation
It's not the usual 'download and install' procedure. Like all volume licence versions of Office, installation is done via the Office Deployment Tool (ODT) or Microsoft Endpoint Configuration Manager.
This Microsoft page has install details including a sample ODT configuration.xml file for the Office LTSC public preview. Edit the XML file to suit and paste in a MAK key from further down the same page.
Office LTSC, first look images
The good and bad in Office LTSC
All about Office 2021 for Windows & Mac