Slipped into the bottom of a long Microsoft announcement was news about which versions of Microsoft Office would not be supported on Windows 11.
According to Microsoft, Office 2013 is not supported on Windows 11.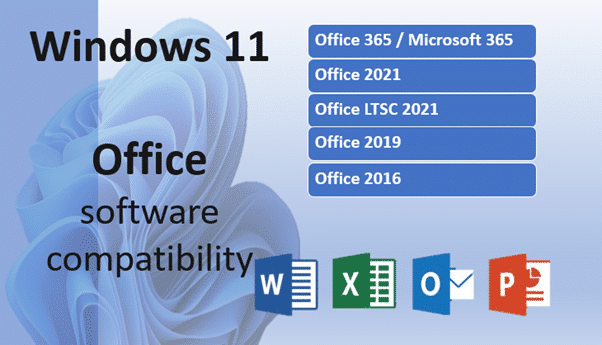 With that little snippet of news, here's the list of Office releases that ARE supported on Windows 11.
Office 365 / Microsoft 365 for Windows (naturally)
Office 2021
Office LTSC 2021
Office 2019
Office 2016
NOT supported on Windows 11 is Office 2013 or earlier versions of Office like Office 2010 and Office 2007.
'Not Supported' does NOT mean Office won't work
That doesn't mean those versions of Office won't work, just that Microsoft doesn't recommend it and won't help if you try. There's no harm in trying.
How to reliably run older Office on Windows 11 or Windows 10
The more reliable way to run older Office releases on modern Windows is using a virtual machine.
That's possible in Windows 10 or 11 using Hyper/V (except in Windows Home), VMware Workstation or other virtual machine products.
The virtual machine can run the same or older version of Windows (Windows 8.1, 7 or earlier) that's fully compatible with the Office release you want.
Virtual machines are also the best way to run multiple versions of Office on the one computer. Microsoft doesn't support installing two versions of Office on one computer and it was never a good idea even when it was supported in years past.
Windows 11 for Microsoft Office users or Windows 10 for Microsoft Office users has a chapter devoted to explaining virtual machines, how to setup a 'VM' and install Office.
See all the Office-Watch.com coverage of Windows 11